This is an online Course, that teaches just ANYONE who runs a business, how to WRITE THEIR OWN BUSINESS PLAN, to access FUNDING, without ever needing a business plan writer again.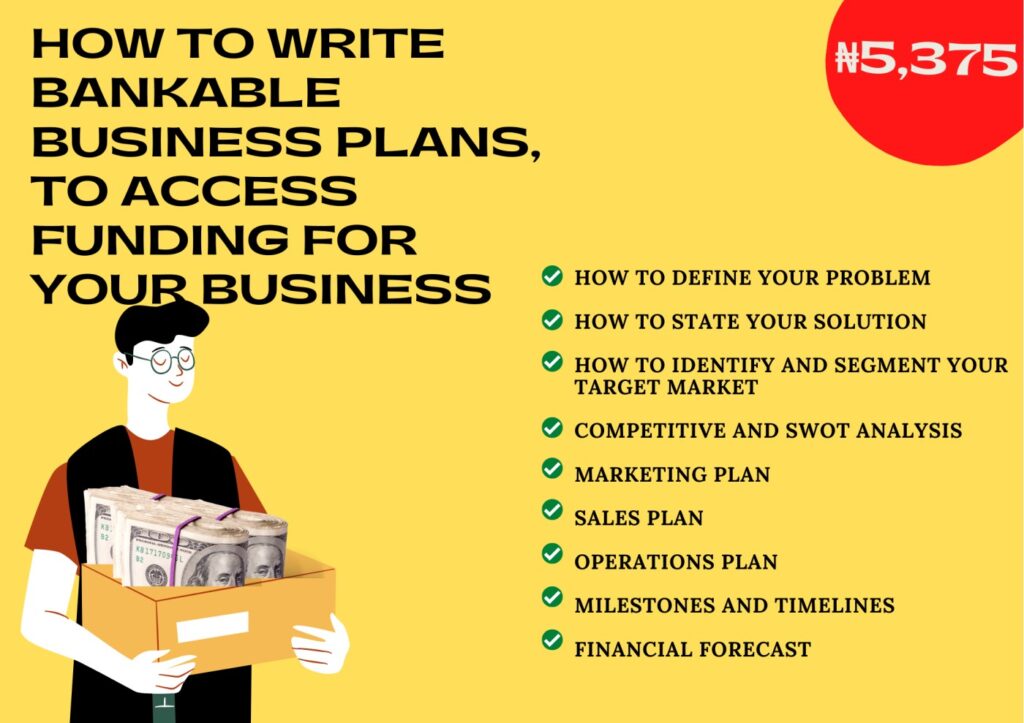 First, you shouldn't start a business without having a roadmap to guide your business activities: a business plan. Also no serious bank or investor will give your business funding, without asking for a business plan.
But only VERY FEW business owners can write their own business plans. The others have to pay business plan writers like me a huge amount of money to write one for them. For example, my consulting firm charges a minimum of N150,000 to write a business plan, and we charge as high as N4,000,000 or more for one business plan.
Unfortunately, not many business owners have this kind of money to pay a consultant. In addition, I always advise that the best person to write your own business plan is YOURSELF (IF YOU KNOW HOW TO WRITE IT). No one will have the kind of dream and passion you have for your business, except YOU. The second best person to write your business is a professional consultant like me. But like I said, not many business owners can afford this.
IT IS THEREFORE IMPORTANT FOR EVERY BUSINESS OWNER TO LEARN HOW TO WRITE THEIR OWN BUSINESS PLAN. 
Now, there are many courses out there, claiming to teach people how to write business plans. But most of them are either very expensive, or end up confusing you even more. Also, most people with no accounting background may find the use of Microsoft Excel for forecasting very intimidating. 
But with this course, you will use a tool that automatically does your financial forecast within minutes, without Excel. The tool just asks you simple questions and that's all! Regardless of your background, you can use this tool. 
IN FACT, IF YOU CAN READ THIS, YOU CAN USE THE TOOL. 
The course has been broken down into very short 2 to 5-minute videos, with daily walkthrough and implementation points that will definitely allow you to create your own business plan bit-by-bit everyday for 30 days (or much lesser than that). It's like me holding your hand and telling you EXACTLY what to write, till you complete your own business plan by yourself.
The time commitment required for each video and the action points is about 10 minutes, so you can realistically finish your business plan and financials within 3 Days or 1 week, if you decide to fast-track the course, and not follow the daily routine.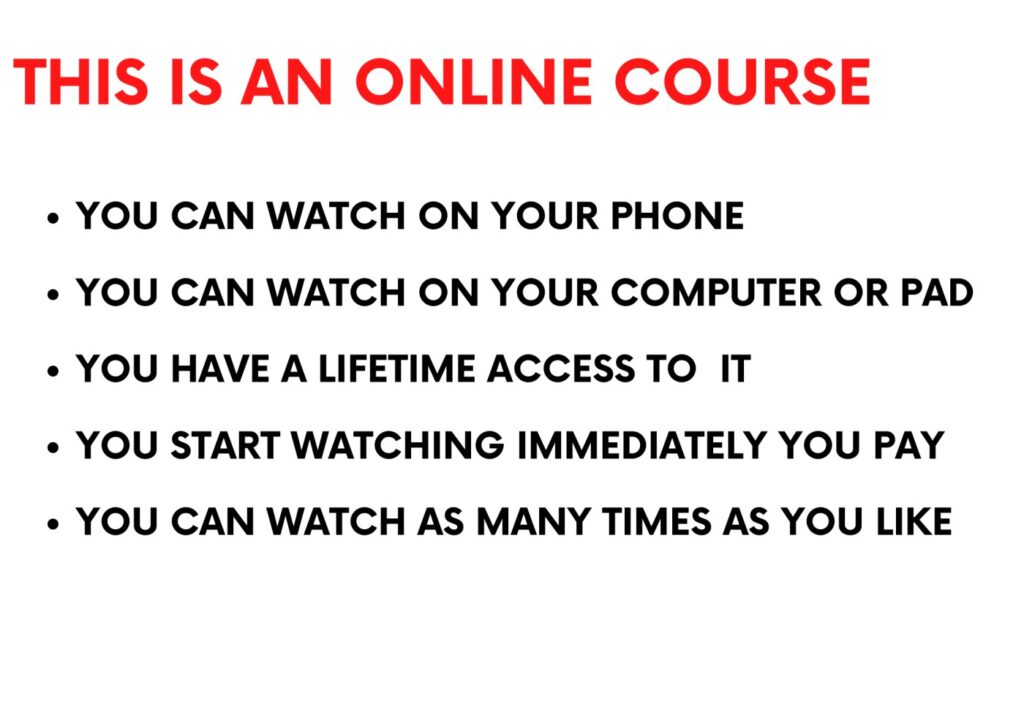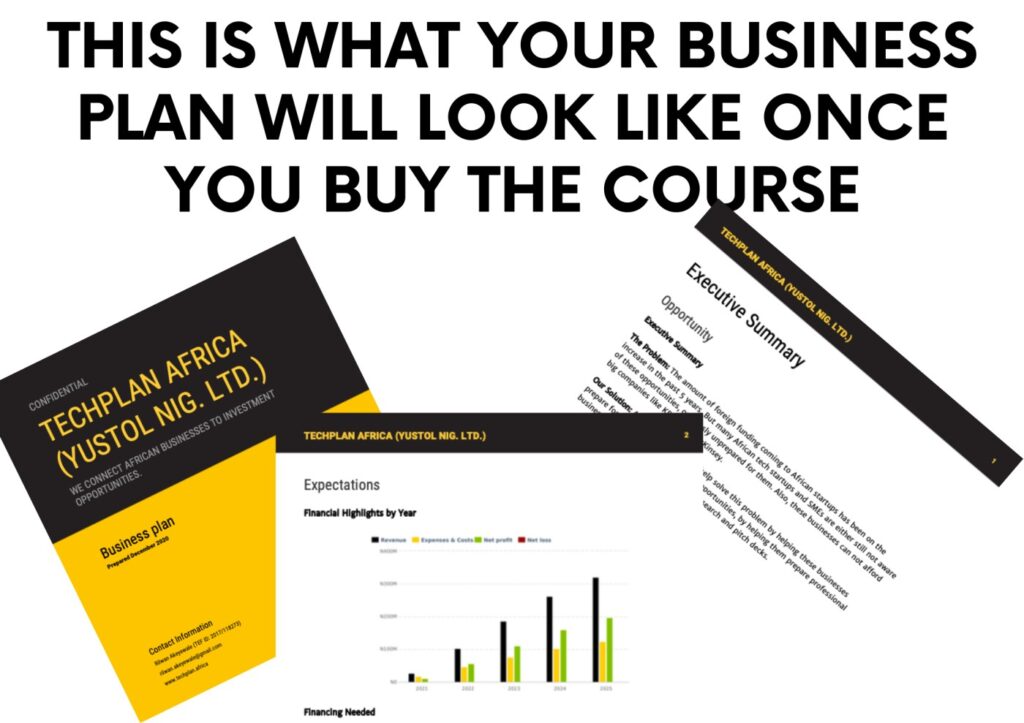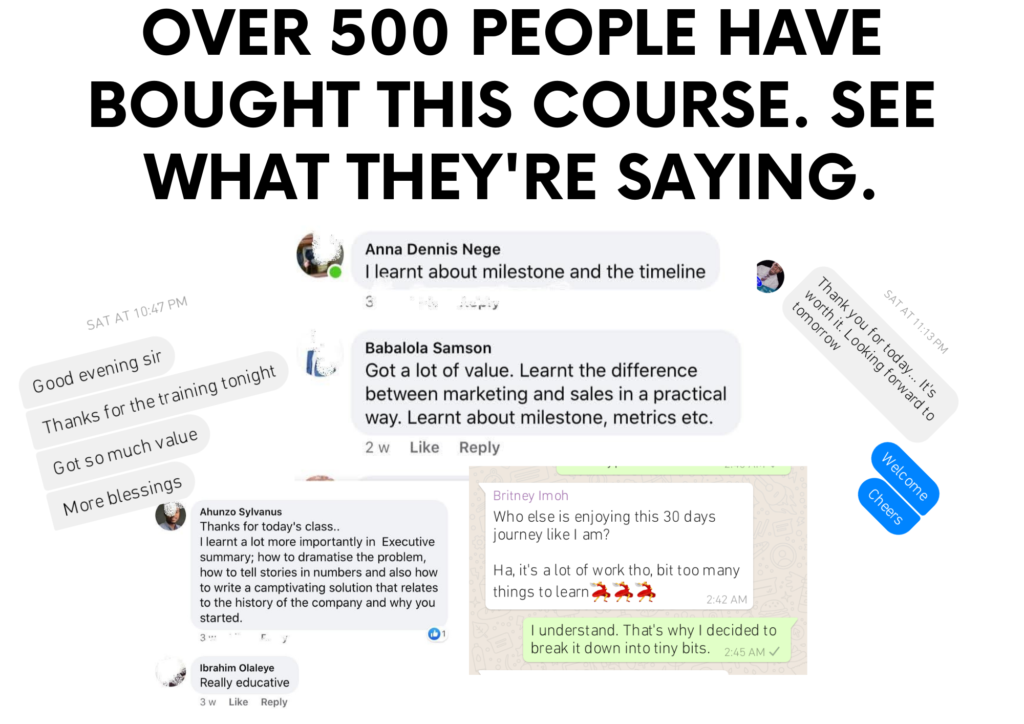 Any small business owner, manager, or startup founder
Anyone who wants learn how to make money by writing business plans for others
Anyone who has the intention of starting a business this year or in the nearest future
Regardless of your business industry, product or service-based, you're covered
Whether you have an accounting background or not
Whether you're even good with numbers at all or not
If you can read this, then you have all it takes to use this course to create your own business plan with the tool I will introduce to you in the course
At the end of this Course, you will be able to:
Create a professional business plan
Create a bankable financial forecast
Create a one-pager (a one-page summary of the business plan and financials)
Understand your own business and numbers better
Manage properly, anyone who helps you prepare your business plan, since you are now knowledgeable
Take a peep into the Course, watch the video for the Preparation of Expenses
Did you enjoy the video? Can you imagine that you learnt all that in less than 4 minutes? Now imagine that you have 29 more short and simple videos, with visual illustrations that tell you exactly what to do and how to do it.
YOU GET ALL OF THESE FOR JUST N5,375 (SAME PRICE OF A PIZZA)!!!
This page is not in anyway affiliated with Facebook.